Effect of the COVID-19 Movement Control Order on Kuala Lumpur (KL) City Centre
---
As the Covid-19 Movement Control Order (MCO) is in effect, we examine its influence on traffic. This map illustrates the traffic flow within the KL city centre before and during the MCO with dramatic results - an indication that the disruption may have brought unexpected benefits in reduced air pollution as witnessed in other locked-down cities.
The Malaysian government has officially implemented a 14-day movement control order (MCO) nationwide from 18 to 31 March 2020.
The MCO aims to reduce and contain the spread of the 2019–20 coronavirus pandemic (COVID-19).
All businesses and services are temporarily halted, except for essential services such as healthcare, supermarkets, banks, security, utilities, broadcast and some delivery services.
All forms of public gatherings for social, religious, sporting, and cultural purposes are also banned during this period.
The public is required to stay at home and limit their movements unless absolutely necessary.
---
Move glider to the left and right to see traffic before and during the MCO.
In this map, we examine the effect of the MCO on traffic, illustrating the contrast between traffic flow before and during the MCO.
The map shows 9 a.m. traffic before and during the MCO implementation. Before the MCO, there would be usually heavy traffic on almost every major road in KL city centre.
There is a massive difference during the MCO with very light traffic on major and minor roads.
"More broadly, the fact that disruption of this magnitude could actually lead to some large (partial) benefits suggests that our normal way of doing things might need disrupting." (Forbes, March 16, 2020)

The disruption has brought unexpected benefits in reducing air pollution in locked-down cities.
In China and Italy, dramatic lockdowns have barred the movement of millions of people. There is a sharp drop in emimssions such as nitrogen dioxide, coming mainly from cars and factories.
When China started its lockdown in January and February 2020, a stark reduction was seen in southern cities around Wuhan, Hubei Province and Shanghai.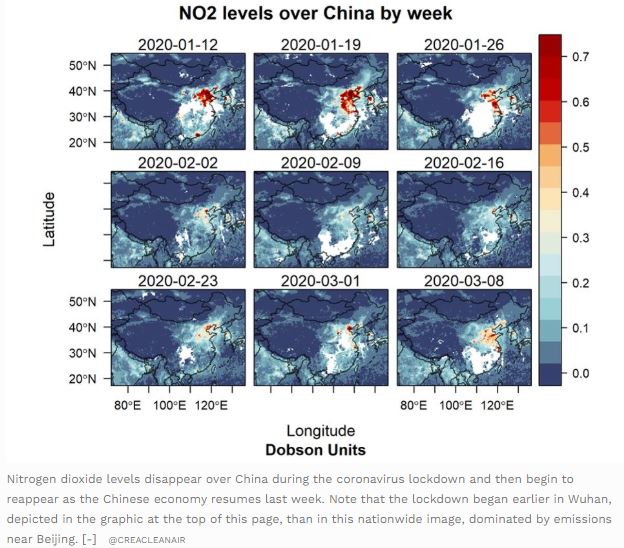 Similarly, when the lockdown started in Italy, fewer cars and reduced industrial activity led to a drop in nitrogen dioxide emissions in major cities in northern Italy, such as Venice and Milan.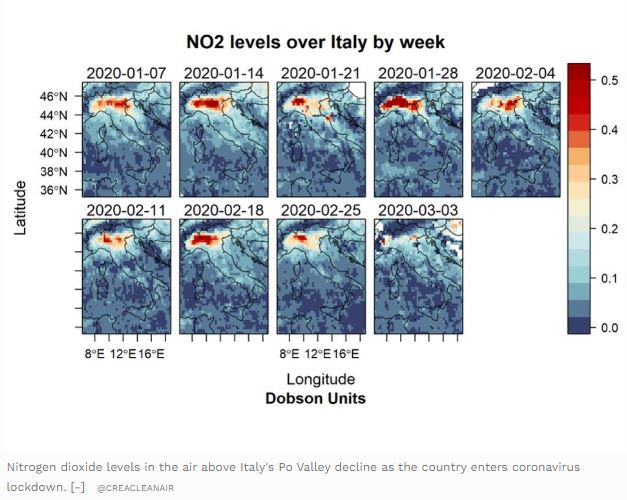 Source:
Google Maps, 2020 (Note: Traffic data shows typical traffic at 9 a.m. on regular Thursdays compared with traffic at 9 a.m. on 19 March 2020)
McMahon, J. (16 March 2020) J. "Study: Coronovirus lockdown likely saved 77,000 lives in China just by reducing pollution". Forbes

Should you wish to use the materials, kindly write to us for approval.( mailto:ceelia.leong@thinkcity.com.my)