Demographics of Downtown JB
This map illustrates observable demographic trends and urban economies in Downtown Johor Bahru. Metrics of employment density and population density generated for this map are the measurements of job and resident concentrations dwelling every hectare of the area.
Employment density will give insights on the underwhelming vibrancy of economy in the area due to heavy reliance on government and retail services. Population density which entails residents' data shall explain how the lack of housing diversity and low count of residents contribute to the low night-time population of Downtown JB.
Significant Trends and Key Insights
Employment Density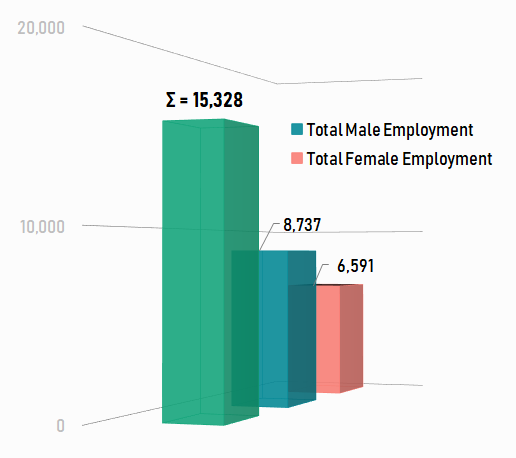 ► In employment totality, it is estimated that there are 15,328 workers in the study area - an average of 443 workers per hectare.
► The number of male workers outnumber female workers by 57%.
► It is estimated that at least 4.9% of the workforce are non-Malaysian, the equivalent of 751 employees.
► Job density is highest along Jalan Tun Abdul Razak where the main attractions are the JB City Square and JB Sentral.
Population Density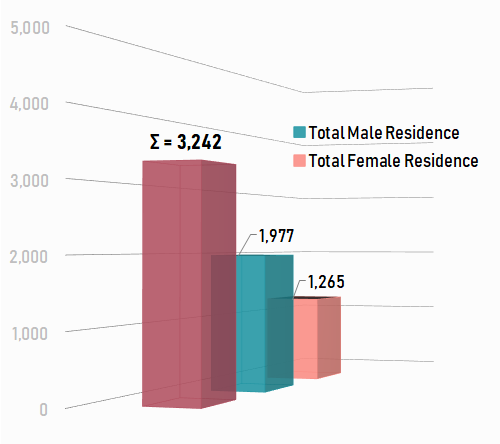 ► The actual sleeping night-time population is less than 12% of the day-time population.
► The estimated number of residents in Downtown JB is 3,242 where the average population density is 24 people per hectare.
► Households are generally located to the east predominantly in newly constructed highrises, though there are clusters in the main downtown area.
Sources
Think City; Johor Bahru Baseline Study, 2016